There are some books which are so well written, you can almost imagine yourself with the characters. Some places that are so well written you can almost imagine yourself being there. And some places are written even better than that. Not only can you imagine being there, you actually want to go there. And all because of a book…
These are 5 places that I was inspired to visit just because I was lucky enough to pick up the right book.
1.) Prague, Czechoslovakia
Which Book Inspired me?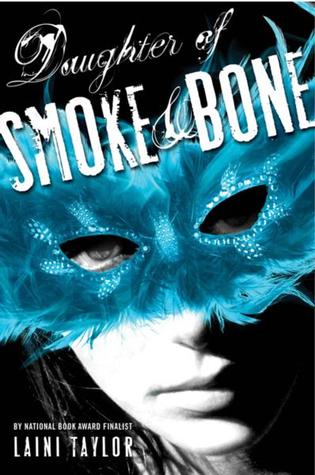 Book: Daughter of Smoke and Bone
Author/Authoress: Laini Taylor
Description: Around the world, black handprints are appearing on doorways, scorched there by winged strangers who have crept through a slit in the sky.
In a dark and dusty shop, a devil's supply of human teeth grown dangerously low.
And in the tangled lanes of Prague, a young art student is about to be caught up in a brutal otherwordly war.
Meet Karou. She fills her sketchbooks with monsters that may or may not be real, she's prone to disappearing on mysterious "errands", she speaks many languages – not all of them human – and her bright blue hair actually grows out of her head that color. Who is she? That is the question that haunts her, and she's about to find out.
When beautiful, haunted Akiva fixes fiery eyes on her in an alley in Marrakesh, the result is blood and starlight, secrets unveiled, and a star-crossed love whose roots drink deep of a violent past. But will Karou live to regret learning the truth about herself.
Things I Want to See:
Poison- The restaurant where Karou and her friends often visit. Creepy with coffins and 'ghoul'ash
A puppet show- an honest-do-goodness marionette
Charles Bridge- the place where the showdown finally happens in the book
St. Vitus Cathedral- Domes, spires and all. Any chance I can get a Bird's Eye view like Karou?
Bungee Jumping of Zvikovské podhradí
---
2.) Sicily, Italy
Which Book Inspired Me?
Book: Arcadia Awakens
Author/Authoress: Kai Meyers
Description: To New Yorker Rosa Alcantara, the exotic world of Sicily, with its network of Mafia families and its reputation for murder and intrigue, is just that—exotic, and wholly unknown. But when tragedy strikes, she must travel there, to her family's ancestral home, where her sister and aunt have built their lives and where centuries of family secrets await her. Once there, Rosa wastes no time falling head over heels for Alessandro Carnevare, the son of a Sicilian Mafia family, whose handsome looks and savage grace both intrigue and unsettle her. But their families are sworn enemies, and her aunt and sister believe Alessandro is only using Rosa to infiltrate the Alcantara clan. And when Rosa encounters a tiger one night—a tiger with very familiar eyes—she can no longer deny that neither the Carnevares nor the Alcantaras are what they seem.
Ancient myths brought to life in the Sicilian countryside, dangerous beasts roaming the hills, and a long history of familial bloodlust prove to Rosa that she can't trust anyone—not even her own family. Torn between loyalty to her aunt and love for her family's mortal enemy, Rosa must make the hardest decision of her life: stay in Sicily with her new love . . . or run as far and as fast as she can.
Places I Want To See:
Mount Etna- How could I go to Sicily without seeing that famous Volcano?
Aeolian Islands- Let's Hope I don't almost get eaten by a great cat like Rosa here but maybe the view would be worth the risk.
Lampedusa- More beautiful beaches.
---
3.) Venice, Italy
Which Book Inspired Me?
Book: The Thief Lord
Author/Authoress: Cornelia Funke
Description:Welcome to the magical underworld of Venice, Italy. Here, hidden canals and crumbling rooftops shelter runaways and children with incredible secrets….
After escaping from their cruel aunt and uncle, orphans Prosper and Bo meet a mysterious boy who calls himself the "Thief Lord." Clever and charming, the Thief Lord leads a band of street children who enjoy making mischief. But the Thief Lord also has a dark secret. And suddenly Proper and Bo find themselves on a fantastical journey to a forgotten place. What they discover there will change the course of their destiny.
Things I want to See:
San Marco Piazza- I'll eat the pastries but I'll skip feeding the pigeons. Pigeons creep me out.
A Gondola- Preferably, ride in one too but I'll settle for a vaporetto
The Carnevale- I really, really want to see those elaborate masks. Who knows? Maybe I'd wear one too.
See Juliet's house- Yes, the one that Shakespeare wrote about. Would love to see the balcony…a rose by any other name would smell just as sweet
---
4.)Paris, France
Which Book Inspired Me?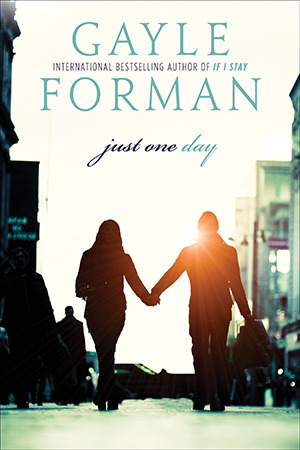 Book: Just One Day
Author/Authoress: Gayle Forman
Description:Allyson Healey's life is exactly like her suitcase—packed, planned, ordered. Then on the last day of her three-week post-graduation European tour, she meets Willem. A free-spirited, roving actor, Willem is everything she's not, and when he invites her to abandon her plans and come to Paris with him, Allyson says yes. This uncharacteristic decision leads to a day of risk and romance, liberation and intimacy: 24 hours that will transform Allyson's life.
A book about love, heartbreak, travel, identity, and the "accidents" of fate, Just One Day shows us how sometimes in order to get found, you first have to get lost. . . and how often the people we are seeking are much closer than we know.
Things I Want To See:
The Eiffel Tower- How could you go to Paris without seeing the Eiffel Tower?
Louvre- Arguably the best art museum in the world. They have much more than just the Mona Lisa. Again, how could you go to Paris without seeing the Louvre?
Arc de triomphe
The famous canals; not just the Siene
---
5.) Narnia
I doubt this really counts since it doesn't exist but C S Lewis did a fabulous job creating this place and I definitely wish I could visit. Too bad none of my closets are deep or contain fur coats.
Which Book Inspired Me?
Book: All 7 books of the Chronicles of Narnia: The Magician's Nephew, The Lion, the Witch and the Wardrobe, The Horse's Boy, Prince Caspian, Voyage of The Dawn Treader, The Silver Chair and The Last Battle
Author: C.S. Lewis
Description: In brief, four children travel repeatedly to a world in which they are far more than mere children and everything is far more than it seems. Richly told, populated with fascinating characters, perfectly realized in detail of world and pacing of plot, the story is infused throughout with the timeless issues of good and evil, faith and hope. This edition includes all seven volumes.
Things I Want To See:
Lantern Waste- Where Narnia begins, for real and for the first time.
The Stone Table- Where Aslan dies and comes back to life for the sake of his people (and creatures). Anyone else seeing religious undertones?
Cair Paravel- Where the four siblings rule from
---
So, these are the five places I want to go just becaue I've read about them along with their respective books. Where do you want to go and did a book inspire you to want to go?