Here's to a bloody brilliant British author who, with her gaining popularity might actually be able to convince those Americans across the pond that their cousins aren't really all crisp accents, 5 O'clock teas and prim and proper (admit it fellow star spangled banner-ers: you heard it as prop-uh in your head).
And how does she do that? With her mind-blowing honest-feeling, sweet  and believable books, of course!
I know I usually stick to YA books and Jojo Moyes is traditionally considered an adult romance writer, but I think that Jojo Moyes books are something that YA fans would appreciate.
First of all, her characters are believable and natural. Don't resist sympathising and empathising with the characters- it's futile. Maybe it's poor, harassed cleaner and single-mother of two who's fast losing track of her morals but it still so beautifully hopeful and loving towards her children or the computer geek (turned millionaire), trying hard not to disappoint his military father and whose awful luck with women end with a lawsuit against insider training in One Plus One. Or perhaps it's the precocious 10  year old girl who desperately wants to go into the water where the marine animals she loves are and is keeping a terrible secret for her mother or the British executive who's scoping out the land for a watersports hotel (also because he's having doubts about marriage) but falls in love with the beach, a family of tough women who live there and the whales who migrate there in Silver Moon Bay. It could be the copywriter living in a glass house with a striking painting who's still half in love with her dead husband or the great painter's brave wife running a bar and hotel during German occupation during WW2 in the Girl You Left Behind. Whoever it is, you can't walk away from these books without the characters touching your heart- no your soul. They are just that colourful and vibrant but worn and tired and relatable at the same times.
Second, it deals with moral conundrums that will leave you reeling. Is it okay to steal if you really need it, you know the person won't miss it and you plan to pay it back? (No.) Can you sleep with a Nazi commander with a strange fascination with art to save your husband from a camp? (Yes, if that's what you believe). At what point do you choose your personal convictions and moral beliefs over your job? (When you know that something that will haunt you forever if you don't do what you believe in). Non-preachy and thought provoking- most YA novels wish they did the whole problem-solving thing this well.
Third, she does great side-by-side comparisons of the characters. It's not a common plot device, but Jojo Moyes often tells two love stories in parallel: one historical and one contemporary, with a common thread linking the two stories together like family, a letter or a painting. It's whimsical and beautiful, and the juxtaposition really highlights the differences. However, at the same time it shows that human character and things like love, friendship, family, loss and change remain the same- no matter the time period. And that may be the most brilliant thing of all!
Fourth, Jojo Moyes writes about 'real' men. Yes, the teen guys in YA books have chiseled jaws, six packs, brooding countenance and smouldering green eyes, but let's be honest- how many guys have you seen like that? The guys in Jojo Moye's books are less perfect and are more beautiful for it. With thinning hair, or slightly thicker abdomens than ideal- the love interests in her book could be anybody you know. They may not look perfect, and they're not perfect- by any stretch of  the imagination. But the men (for these are men, not boys or guys) are principled, skilled, intelligent and patient with hearts of gold- people you'd want in a long-term relationship.
If I had to start you off with one Jojo Moyes book, I'd suggest the Girl You Left Behind. With half the story set in France during WW2 and the other half set in modern-day New York, it's about love and loss and belief and art-appreciation. The book absolutely wrecked me, because at times it was so, so, sad. No spoilers, but there was a  HEA ending (It wouldn't be chick-lit without it).  Read the prequel, Honeymoon in Paris. It showcases a different side to the characters, gives you some backstory that you'll really appreciate after reading the Girl You Left Behind and will get you attached to the characters.

If you dislike WW2 stories, read Me Before You. It's no less hard-hitting or tragic, dealing with life debilitating injuries, hopes, real falling in love, bitter rich men, family and suicides.  It's one of her best-known books for a reason, you know.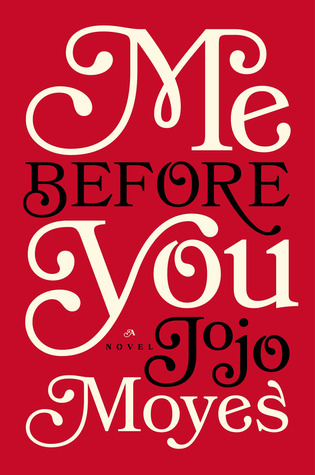 So Rainbow Rowell, Elizabeth Wein and John Green fans looking to move towards books targeted towards older audiences, Jojo Moyes is the author for you. Chick-lit lovers and romance fans, Jojo Moyes is the one you've been looking for. Hell, if you're above the age of 14 and female (I don't mean to stereotype, but…I don't know many guys who are into the chick-lit/romance scene).
Quotables:
 "All I can say is that you make me… you make me into someone I couldn't even imagine. You make me happy, even when you're awful. I would rather be with you – even the you that you seem to think is diminished – than with anyone else in the world."
– Me Before You

"I was once told by someone wise that writing is perilous as you cannot always guarantee your words will be read in the spirit in which they were written."
-The Last Letter From Your Lover

"Some mistakes… just have greater consequences than others. But you don't have to let that night be the thing that defines you."
-One Plus One