My family is one of those perpetual last-minute vacation bookers. We've booked hotel rooms and bus tickets for Goa within 2 hours of us having to leave and for our Europe cruise, I think we had everything booked only a few days in advance. Is this because we don't plan and research in advance? <snorts in laughter> Hardly. Trust me, we have everything researched ages before it's considered socially acceptable to start planning a vacation.
It's probably because we all have such different ideas of what a vacation looks like and we're almost annoyingly democratic in choosing a vacation destination. Even my 11 brother has his own intense opinions (I miss the days when he was 5 and was willing to agree with me). Each of us have a list of places we want to visit, hotels we ant to stay at, places of interest there and estimated travel costs. All in a spreadsheet. That may sound freakishly over-organised for a vacation, but in my family if you want anyone to even consider your vacation you better have a decent power-point presentation and convincing argument planned out.
Christmas vacations are coming up, so that means I better get my April-May summbr break plans put together if I want to have a say in where we spend a week. Here's a list of places I want to go:
1.) Jimbaran Beach, Bali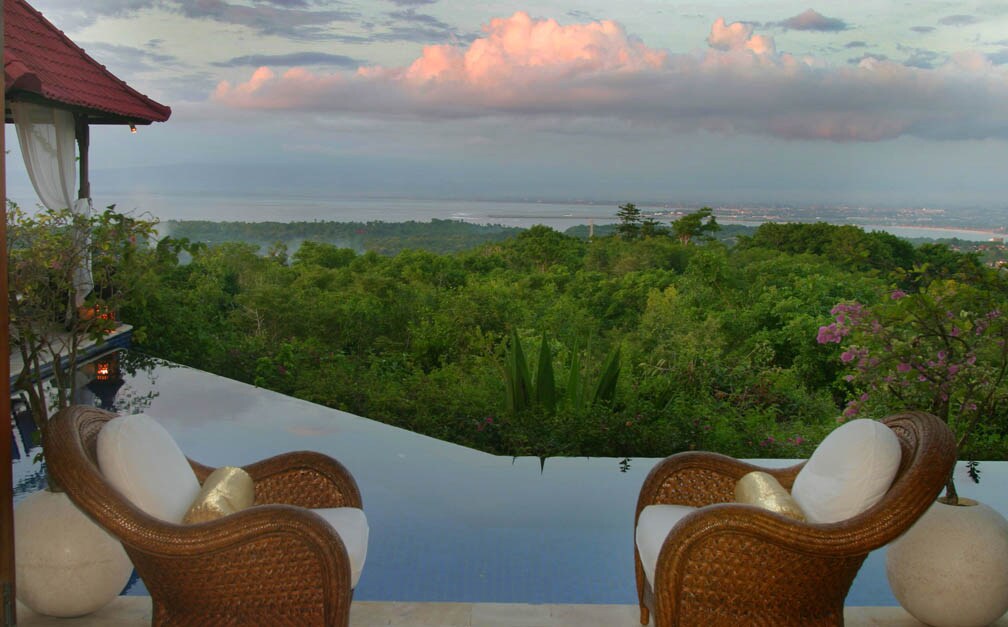 Are you crazy? White sands, blue oceans and pretty volcanoes. It's like Hawaii but more exotic (and slightly more understanding of vegetarianism). And Jimbaran offers the best of Bali.
2.)Paris, France
At the risk of sounding like a teen girl cliche, I desperately want to visit Paris at least once in my life. It's crowded, beautiful and classy.  Capital of romance, art, writing, fashion and the origin of democracy as we know it. Not to mention the great food and the beautiful gothic style architecture…
3. Athens and Santorini,  Greece
(Image from lonelyplanet.com )
Greek mythology fascinates me (thanks a lot Percy Jackson). But the Pantheon is only one thing I want to see in Greece. I'll admit it, the Mediterranian food and idyllic beaches contribute a whole lot to my desire to go…
I'm also toying with the idea of using airbnb,com this time. Apparently it's pretty good if you want to rent out whole houses or villas. I have a feeling that would help in getting a more authentic and interesting trip. So, has anyone used them?
Here's a wishlist of 5 properties I love in the above 3 places. I highly doubt we'll get to go there- but hey! we can all have dreams, right?
If you're planning to get an airbnb account to check out some of these awesome properties, then click on this link https://www.airbnb.co.in/invite?r=13. It's a referral link. You'll get a credit of $25 (or whatever's equivalent in your currency). I'm not even going to pretend to be altrustic: I get credit too.
I'm gonna end by recommending 3 great books about travel:
Eat Pray Love by Elizabeth Gilbert (A classic)W
Wanderlove by Kristen Hubbard
13 Little Blue Envelopes by Maureen Johnson